See the title of this post. That is Max's mantra. According to him, there is nothing more important in the world than basketball.....and it seems like Ryker is following right behind him in this thought process. Basketball has essentially taken over our lives from December through March, and will likely be like this until Ryker graduates from high school (in 2022).
Sadly, I have lost the charging cord for my nice expensive camera and have not been able to get a new one since this season started, so the pictures in this post will be from my iPhone, but I wanted to capture them anyway, just so we have some memory of them.
Two weekends ago, Max was in a tournament in Vauxhall. A tournament that we won. He was quite proud, as were his teammates. Ryker and I were there to cheer him on, and so were my parents and my brother, Jon.
Before the championship game, the whole team went to Boston Pizza for dinner.
And then they won the entire tournament. GO BULLDOGS!!!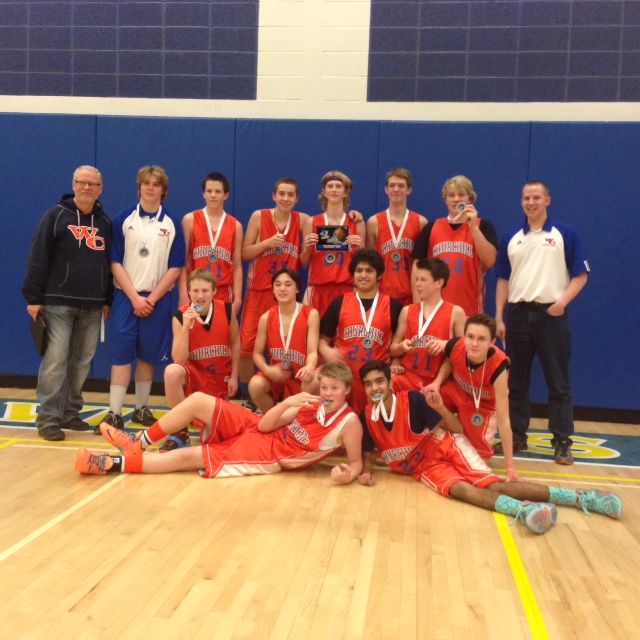 Then this past weekend, his school hosted a tournament. We lost the first game to LCI, but Max was the high scorer of the game. Then we won the second, but lost the third. It was some great experience for the boys and they had a lot of fun.
Yesterday was Ryker's very first 5th grade basketball game. He scored the first basket of the game and his team won by 10 points. He really loves getting out on the court and I think he's going to be just as good as his big brother.
http://www.youtube.com/watch?v=yBgMg677OKk&feature=youtu.be
Don't be surprised if you see more posts about basketball over the next few years. I have a feeling it's going to be part of this family for a very long time.